Surf legend Taj Burrow confirms return to Four Seasons Maldives Surfing Champions Trophy 2018
It is – in the words of double winner Taj Burrow – "one of the sickest events on the planet." As illustrated by the Australian's decision to return to this August's Four Seasons Maldives Surfing Champions Trophy (SCT) to attempt a third consecutive title in 2018.
Dubbed the "world's most luxurious surfing event" on account of its Four Seasons resort location, Burrow is one of 32 champion surfers who have participated in Surfing Champions Trophy annual week-long showdown between six surf champs across three divisions of surfboard design.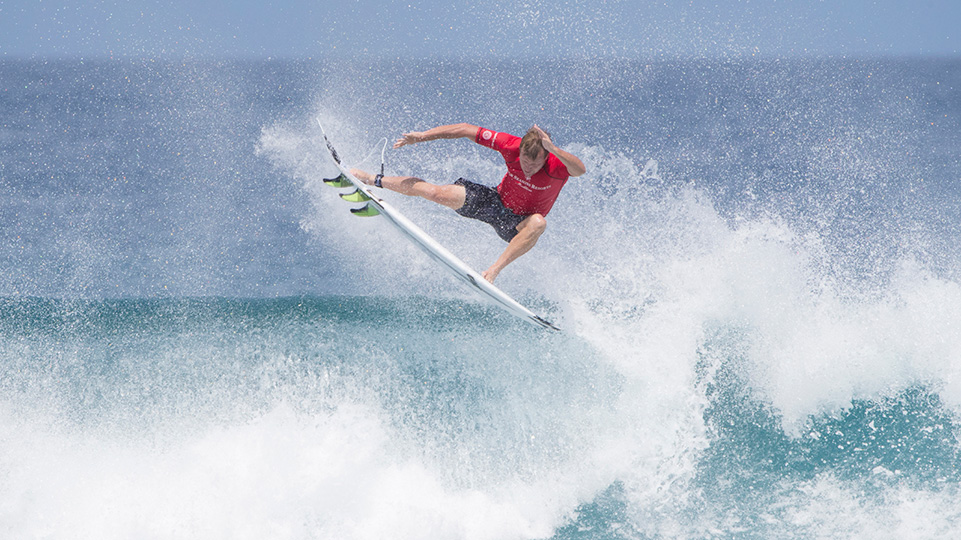 "This is such an amazing event, I would have retired earlier if I knew this is what life would be like, it's too good," commented Burrow after securing his second SCT title in 2017. "We get so spoiled at Four Seasons Resort Maldives at Kuda Huraa and then to come just around the corner and have waves that are this good is such a treat. It's an incredible place."
Hosted onboard Four Seasons Explorer – the Maldives' ultimate surf vessel – the Surfing Champions Trophy offers a unique opportunity for surf fans to get up-close to all the action, with the "surf tour" experience continuing back on land at Kuda Huraa's 12-acre (5 hectare) garden island, the base for the event's competitors, judges and Tropicsurf organisers.
Event co-ordinator Mark Winson of Tropicsurf comments, "It's great to have Taj confirmed to defend his title for a landmark third year– he surfs Sultans surf break like it's his back yard, but as always it's the different divisions that make this event so unpredictable and exciting."
En route to last year's Grand Final, Burrow won two divisions and posted the event's only perfect 10-point ride, but he had to see off tough competition from an in-form Rob Machado (first in the Single Fin division and second in the Twin Fin) as well as Thruster Division runner-up CJ Hobgood, the 2001 WSL Champion.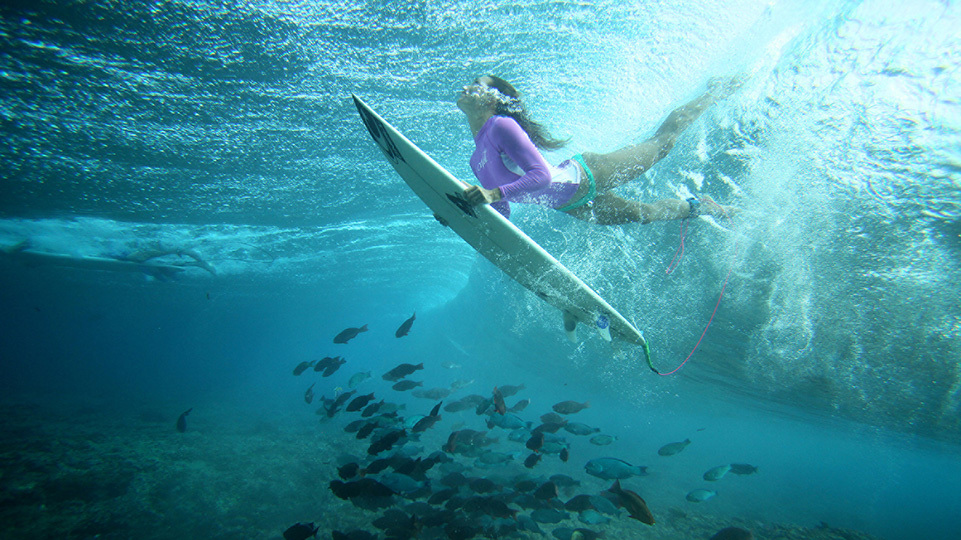 Brazilian big wave inspiration Maya Gabeira shone during the 2017 Thruster Division, only narrowly missing out on a semi-final position, with local wildcard and three-time Maldivian National Champion, Ismail Miglal, also faring best in the same division and enjoying every moment of the chance to surf his home breaks alongside his surf heroes. The sixth spot in last year's invitational was taken by Championship Tour star Ross Williams (HAW), whose style and power shone through all disciplines, despite just being edged out of a final berth.
---
Surfing Champions Trophy Grand Final
In pulsing, overhead conditions at Sultans today Australian Josh Kerr claimed Four Seasons Maldives Surfing Champions Trophy for the second year running.
Thruster Highlights
Four Seasons Maldives Surfing Champions Trophy thruster division highlights featuring Kai Lenny, Matt Wilkinson, Joel Parkinson, Josh Kerr and local wildcard Pele
Twin-Fin Highlights
Parko Twin Fin surfing in the Maldives at the Four Seasons Maldives Surfing Champions Trophy
Maldives Seaplane Surfing with Joel Parkinson, Kerzy, Wilko, Kai Lenny and Pele
Lay day adventures at the Four Seasons Maldives Surfing Champions Trophy 2019
Single Fin Highlights
In a rematch of the 2012 Pipeline Masters final, that served as Australian Joel Parkinson's world title coronation, Parkinson came up against lifelong friend and SCT defending champion, Josh Kerr who took the win.
Opening Ceremony Highlights
9th edition of Four Seasons Maldives Surfing Champions Trophy is back on!