Irons, Muniz, Hobgood and Fuku complete 2018 Four Seasons Maldives Surfing Champions Trophy line-up
With Just a few weeks until the 2018 Four Seasons Maldives Surfing Champions Trophy kicks off, momentum is building with the announcement of the final invitees for the 'world's most luxurious surf event.'
 
Surfing superstar Bruce Irons (HAW) will join Brazilian livewire Alejo Muniz (BRA) 2001 WSL Champion CJ Hobgood (USA) and local wildcard Abdulla 'Fuku' Areef (MDV).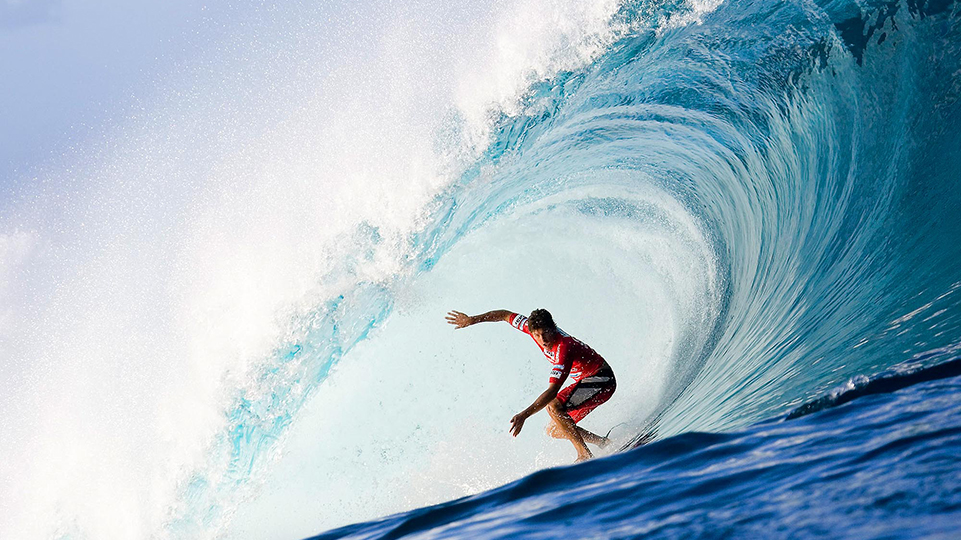 Former WSL Championship Tour (CT) star Bruce Irons (HAW) needs little introduction in the surfing world. Renowned for his technical brilliance in the tube, ability to land massive aerial manoeuvres and general all-around style, Irons is one of the most iconic surfers of his generation. After retiring from competitive surfing in his late twenties, Bruce has spent the last decade travelling the world hunting for perfect waves in the most idyllic locations. With a thirst for warm water reef breaks and an inbuilt competitive tenacity, Irons is sure to be one of the most exciting names added to the Champions Trophy competitors list in its 8-year history.
 
"I'm so pumped to be invited to this event," Irons said. "The Maldives is such a fun place to go surfing with the awesome waves, picturesque Islands and clear warm water, it's a surfing paradise. I've seen and heard things about the Four Seasons Maldives Surfing Champions Trophy in the past and think it sounds like the sickest event. I can't wait to get over there and surf the different boards in those waves -- It's going to be amazing."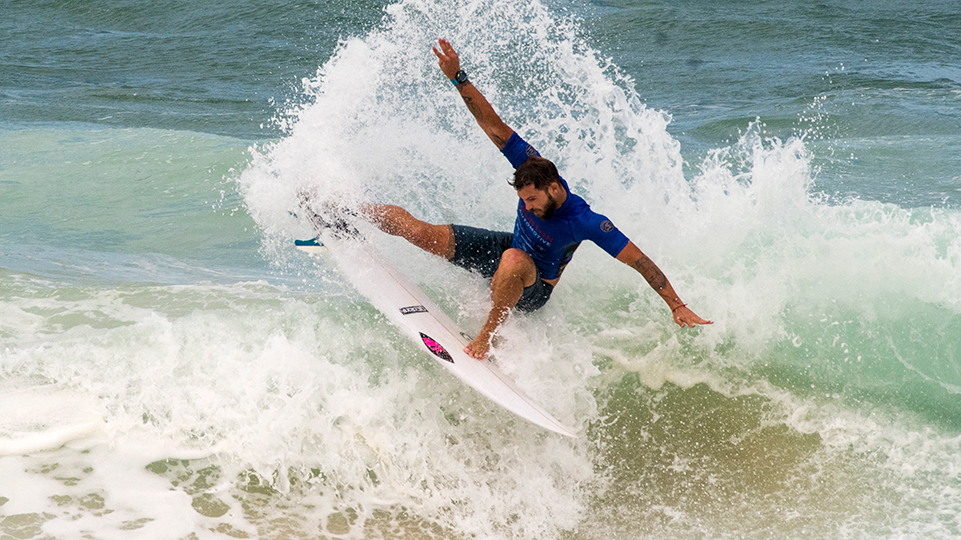 Another former CT surfer who will be joining the likes of Burce Irons, Josh Kerr and Fred Patacchia Jnr will be Alejo Muniz (BRA), who burst onto the elite CT as a teenager and wowed the tour with his lightning-fast brand of surfing. Muniz will be taking a short break from re-qualifying to rip into the walls of Sultans with some of his idols.
 
"I'm so stoked and honored to get the invite to the Four Seasons Maldives Surfing Champions Trophy," Muniz said. "It is a really cool event and such a great concept and the fact there is some of surfing's biggest names coming is so incredible. I've followed it over the years and am ready to go and put on my best performance possible. I will be travelling to the event with my son and wife and to have them along to experience this luxury will make it all the more enjoyable."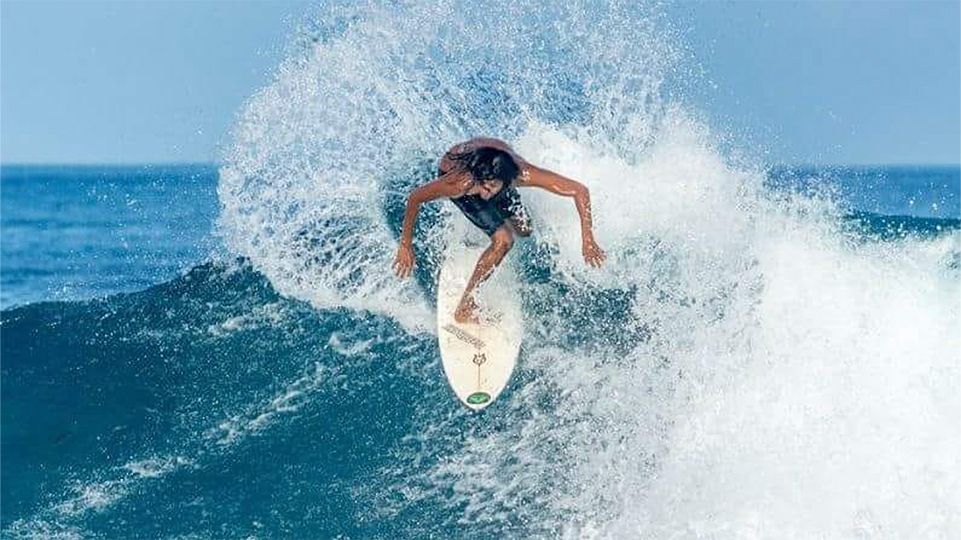 With multiple Maldivian Surfing Championships to his name, along with a string of WSL Qualifying Series event appearances, the 2018 Fours Seasons Maldives Surfing Champions Trophy event wildcard has gone to Abdulla 'Fuku' Areef (MDV). With a lightning fast backhand and superior knowledge of the waves in the area, Areef will be one to watch when he takes on his heroes this August at Sultans.
 
"I'm so excited to be invited to this event," Areef said. "I'd like to thank The Four Seasons Maldives and Tropicsurf for this incredible opportunity. Surfing against some of my heroes will be such a great experience and especially on all of the different equipment. I can't wait."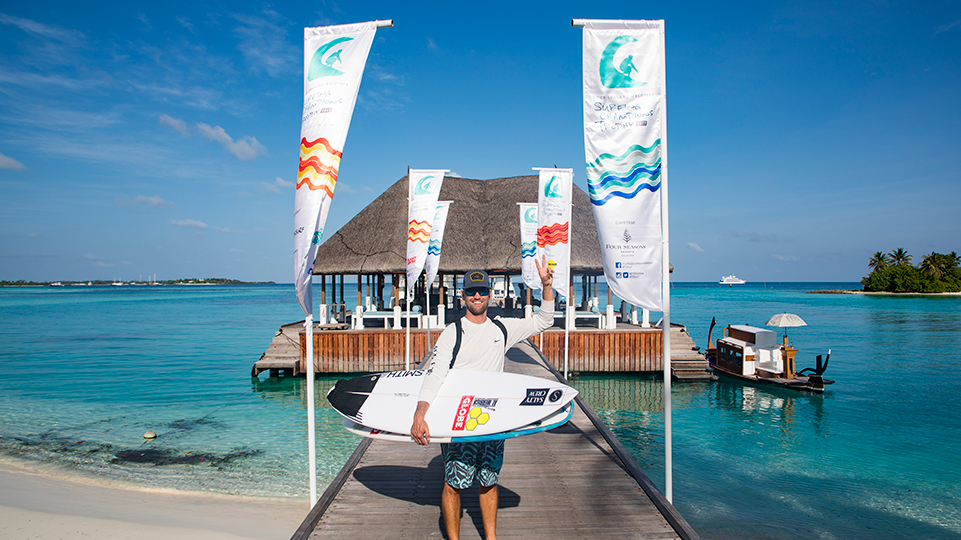 With the unfortunate withdrawal of the two-time reigning event winner Taj Burrow (AUS) due to a knee injury, the door has been opened for 2001 WSL Champion CJ Hobgood (USA) to return in 2018. Hailing from Florida, Hobgood's antics in big barreling waves is what gained him global notoriety, but it is his super stylish backhand that will make him a favourite at Sultans when competition gets underway this August. C.J. was a standout at the Champions Trophy last year, only just being edged out by eventual winner Burrow so was understandably stoked when he got the call up again in 2018.
 
"I honestly can't believe we are going back it's the best trip me and my wife have ever had and we've travelled a bit. Thank you Taj get better and hope they get you an injury wild card next year. I tried so hard to win last year but Taj was too good and smashed me in that final last year. I still vividly remember those couple waves that came in they were perfect in that heat."
 
Surfing superstar Alana Blanchard (HAW) has withdrawn from the 2018 Four Seasons Maldives Surfing Champions Trophy as she and partner Jack Freestone (AUS) focus on their newly born son Banks.  The event will hope to see the Hawaiian sensation back to compete in the years to come. 
 
About the Surfing Champions Trophy
Unique in many ways, the Surfing Champions Trophy determines a surfer's heat time based on their age, and tests skill across three different divisions: single-fin, twin-fin, and triple-fin thruster.  Places are granted to surfing's elite by invitation-only, who then battle it out for both 'surfing inner-circle' kudos and US$25,000 prize winnings. 
 
As ever, the event will be onboard Four Seasons Explorer – the Maldives' ultimate surf vessel. Fans can get up close to the action with onboard VIP passes, while the 'surf tour' experience continues with shoulder-rubbing events back at Four Seasons Kuda Huraa, which plays host to the contest's competitors, judges and Tropicsurf partners. 

'Surf, Spa and Save' with an exclusive Four Seasons Kuda Huraa offer:
15% off Room Rate
1 x 60-minute massage in The Island Spa for two guests per stay
2 x day passes to view the competition from Four Seasons Explorer (individual tickets to Single, Double, Triple Fin and Grand Finale)
VIP Tour Cocktails (nightly cocktail hour with the six Surfing Champions contestants throughout the week of the competition)
This offer is only available from August 3 to 13, 2018, and requires a four-nightminimum stay. Package inclusions are based on a four-night stay. Additional nights include breakfast only.
---
Surfing Champions Trophy Grand Final
In pulsing, overhead conditions at Sultans today Australian Josh Kerr claimed Four Seasons Maldives Surfing Champions Trophy for the second year running.
Thruster Highlights
Four Seasons Maldives Surfing Champions Trophy thruster division highlights featuring Kai Lenny, Matt Wilkinson, Joel Parkinson, Josh Kerr and local wildcard Pele
Twin-Fin Highlights
Parko Twin Fin surfing in the Maldives at the Four Seasons Maldives Surfing Champions Trophy
Maldives Seaplane Surfing with Joel Parkinson, Kerzy, Wilko, Kai Lenny and Pele
Lay day adventures at the Four Seasons Maldives Surfing Champions Trophy 2019
Single Fin Highlights
In a rematch of the 2012 Pipeline Masters final, that served as Australian Joel Parkinson's world title coronation, Parkinson came up against lifelong friend and SCT defending champion, Josh Kerr who took the win.
Opening Ceremony Highlights
9th edition of Four Seasons Maldives Surfing Champions Trophy is back on!