The Action Takes Off At Four Seasons Maldives Surfing Champions Trophy
Kuda Huraa, Maldives, August 9, 2019 – The Four Seasons Maldives Surfing Champions Trophy got underway yesterday with Josh Kerr claiming the single-fin division, but with onshore conditions prevailing this morning, contest directors opted to call off the action for the day. At your regular event, this means pulling out the cards or heading to the golf course, but for competitors at the world's most luxurious surfing event, things run a little differently. The new Flying Triggerfish, Four Seasons Resorts Maldives private luxury seaplane, was called into duty and Josh Kerr, Joel Parkinson, Matt Wilkinson, Kai Lenny and local wildcard Mohamed "Pelé" Fayaz took off (literally) in search of sheltered waves at the other end of the Maldivian archipelago.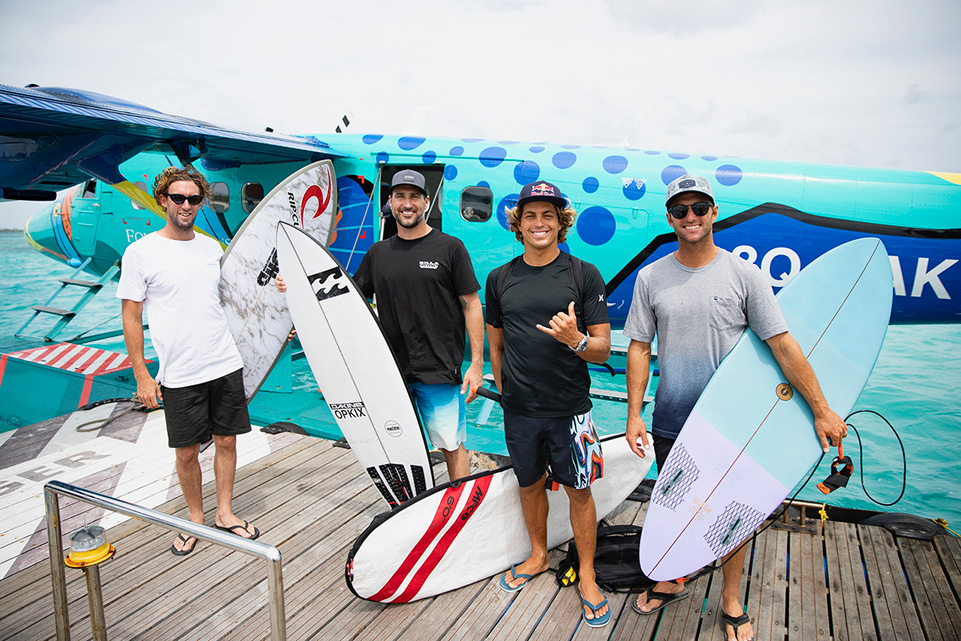 "It was amazing," said Australian surfer Matt Wilkinson. "We flew along the coast checking out every little reef and cove and eventually landed at a right-hander about an hour away. We drove right up to the edge of the lagoon, dropped an anchor and paddled straight off the plane and surfed!"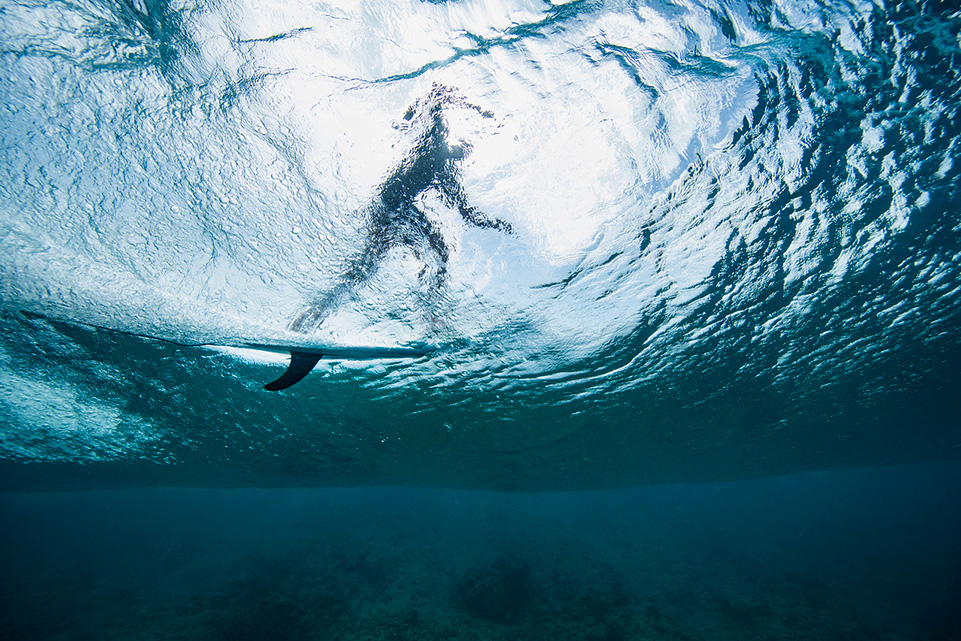 After a long surf, highlighted by perfectly clean three-foot waves breaking in inch-deep water, the team paddled back to the plane for a gourmet lunch and a few cannonballs off the roof. A fun day under their belts they flew back to Four Seasons Kuda Huraa in time for the Cocktail Reception at the Resort.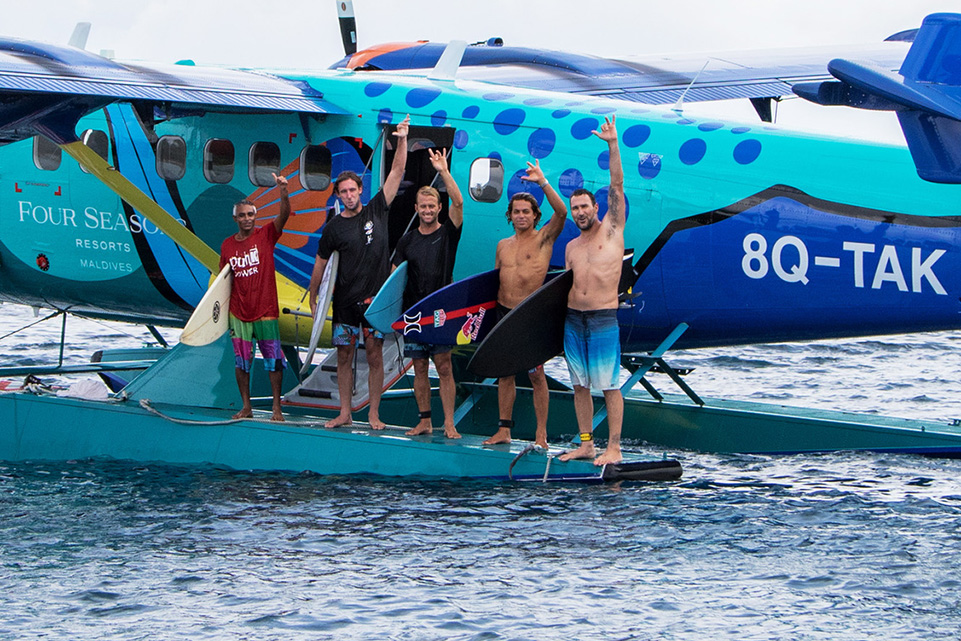 The Surfing Champions Trophy is hosted aboard Four Seasons Explorer – the Maldives' ultimate surf vessel. Fans can get up close to the action with on board VIP passes while the 'surf tour' experience continues with nightly events back at Kuda Huraa, which plays host to the contest's competitors, judges and Tropicsurf partners.
---
Surfing Champions Trophy Grand Final
In pulsing, overhead conditions at Sultans today Australian Josh Kerr claimed Four Seasons Maldives Surfing Champions Trophy for the second year running.
Thruster Highlights
Four Seasons Maldives Surfing Champions Trophy thruster division highlights featuring Kai Lenny, Matt Wilkinson, Joel Parkinson, Josh Kerr and local wildcard Pele
Twin-Fin Highlights
Parko Twin Fin surfing in the Maldives at the Four Seasons Maldives Surfing Champions Trophy
Maldives Seaplane Surfing with Joel Parkinson, Kerzy, Wilko, Kai Lenny and Pele
Lay day adventures at the Four Seasons Maldives Surfing Champions Trophy 2019
Single Fin Highlights
In a rematch of the 2012 Pipeline Masters final, that served as Australian Joel Parkinson's world title coronation, Parkinson came up against lifelong friend and SCT defending champion, Josh Kerr who took the win.
Opening Ceremony Highlights
9th edition of Four Seasons Maldives Surfing Champions Trophy is back on!