Shane Dorian Takes Home a Victory in the Twin-Fin Division at the 2022 Four Seasons Maldives Surfing Champions Trophy
Kuda Huraa, Maldives (August 25, 2022) 
Day Two of the 2022 Four Seasons Maldives Surfing Champions Trophy kicked off at 10.30 am local time today, as contest directors waited for conditions to improve. By the time our event hooter sounded, the Indian Ocean's morning sickness had subsided and there were consistent 3-to-5-foot sets coming through Sultans. Strong offshore winds created a bit of a chattering face, putting surfers to the test in the Twin-Fin Division of the event.
Shane Dorian (USA), who was bested in the Single-Fin Final against Kelly Slater (USA) yesterday, was able to surf his way through the competitive field and come out with a victory. Dorian turned the tables on Slater in the first semifinal when he caught a wave under priority in the dying minutes of the heat, scored an 8.07, and put himself in first place.
---
"It felt really good to beat Kelly," said Dorian. "It's pretty obvious, but it's really difficult to beat him. I've surfed against him a ton of times in my life and he usually gets me, so every time I can beat him, it's a personal win for me."
---
Dorian then went on to face off against Ross Williams (USA) in the Twin-Fin Final, where the two surfed head-to-head for the first time in the event.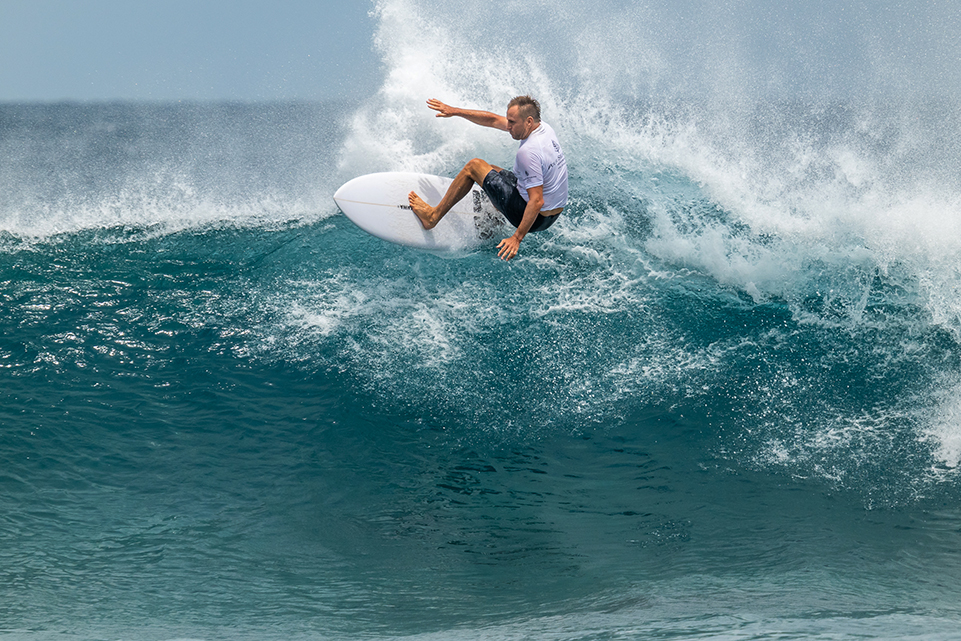 ---
"It feels really good to have made it through to the Final," said Williams. "I pretty much consider myself an underdog so I'm trying my hardest to beat Kelly and Shane, Taylor (Knox), Rob (Machado) and Iboo (Areef). It's a super good challenge and it's so enjoyable."
---
Despite tricky conditions with strong wind and slowing consistency, Dorian and Williams put on a twin-fin show to remember, scoring combined totals of 16.26 and 15.00 respectively. "Conditions were really fun, but you had to be very selective," continued Williams. "I feel like riding a twin-fin presented even more of a challenge out there – but, when you got a good wave and put it together, it felt all the better because of just how difficult it was.
Williams found a special level of enjoyment in the Twin-Fin Division today, due to the equipment under his feat. "I was actually riding a board designed by Rob Machado. It was really cool and special to surf a board that one of my best friends designed, while he's here, surfing with us in the Maldives in this event."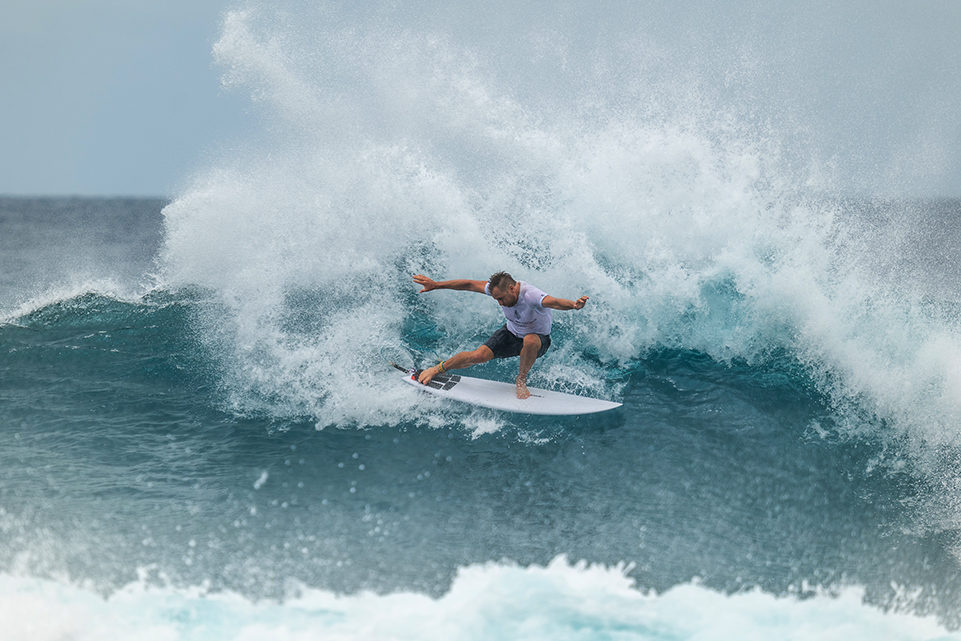 The event window is open until August 29, 2022, so competitors Shane Dorian, Kelly Slater, Taylor Knox (USA), Rob Machado (USA), Ross Williams (USA) and Hussain "Iboo" Areef have another few days to enjoy Kuda Huraa while awaiting prime conditions to run the remaining Thruster division and Final Round.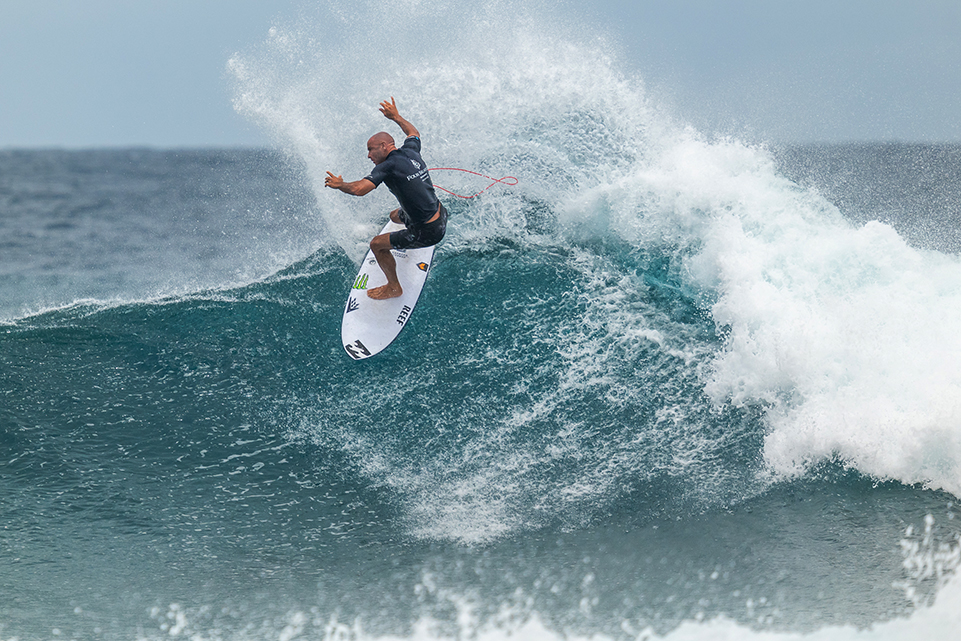 "The Maldives is an incredible region to come surf," said Dorian. "I have been coming here since I was about 20 years old, and the wave quality and water clarity and vibe is amazing. Not to mention surfing with the local people here, they are so stoked and happy about how good the surf is most of the time. It's amazing. And Sultans is incredibly reliable, consistent and super high-performance – it's the perfect venue for a surf competition."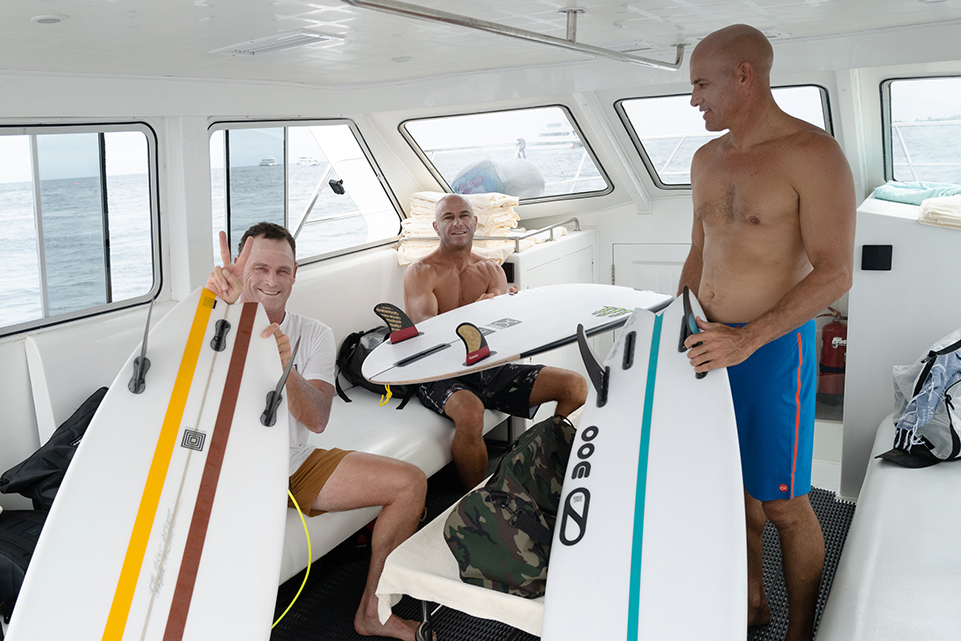 Event organisers will meet tomorrow morning (August 26, 2022) at 8am island time to make a call for the day. Stay tuned for more updates from the world's most luxurious surf competition, the Four Seasons Maldives Surfing Champions Trophy.
Twin Fin Division Results:
Shane Dorian (USA) – 1st
Ross Williams (USA) – 2nd
Rob Machado (USA) – 3rd
Kelly Slater (USA) – 3rd
Taylor Knox (USA) – 5th
Hussain "Iboo" Areef (MDV) – 5th
---
Grand Final Highlights
Kelly Slater vs Shane Dorian
Thruster Division Highlights
Rob Machado vs Kelly Slater, Taylor Knox, Ross Williams, Shane Dorian and Iboo Areef.
Twin Fin Division Highlights
Ross Williams vs Shane Dorian. Kelly Slater, Iboo Areef & Taylor Knox
Single Fin Division Highlights
What a day! The first winner was crowned, with Kelly Slater taking the title of Single Fin champion and Shane Dorian the runner-up.