Longboard phenomenon josh constable to take on shortboard legends at their own game
Noosa's favourite surfing son has five wins under his belt already this season, but believes that winning this event would be one of the highlights of his surfing career: "Just to be able to surf with these guys is going to be epic!! I grew up doing the junior shortboard series and still shortboard alot. I also love the history of surfing and have always been interested in collecting and riding all the older style boards so I will feel comfortable with them under my feet … and let's see what happens from there!"
Also gracing the Trophy line-up is iconic Australian legend Nat Young, a dual longboard and shortboard world champion. Young might be the oldest surfer in the field but he is more than capable of upsetting his younger rivals if conditions get big and hollow like his home-break of Angourie Point on the NSW North Coast of Australia.
From 1964 until 1966, Young was the Australian Open champion and won the World Pro Championships in 1970 in Hawaii. He pioneered a whole new technique of surfing that replaced the conventional and accepted smooth, fluid, and flowing style with a more high speed aggressive technique featuring rapid-fire changes of direction and flashy arcs.
Joining Constable and Young in the Maldives contest will be five-time world champion Mark Richards (Newcastle, Aus), seven-time world champion Layne Beachley (Manly, Aus) and 1988 world champion Barton Lynch (Whale Beach, Aus), with one more surfer still to be announced.
Guests booking Kuda Huraa's all-inclusive four- or seven-night Champions Trophy package – available from August 29 to September 5 only – can get right on top of the action with competition day passes aboard the Four Seasons Explorer catamaran and three half-day surfing passes with Tropicsurf.
Limited day passes are available (at a fee) for non-package guests and members of the public wishing to view the event from Four Seasons Explorer.  Call + 960 66 00 888 for enquiries and rates. For more information on the Champions Trophy package, please visit www.fourseasons.com/maldiveskh.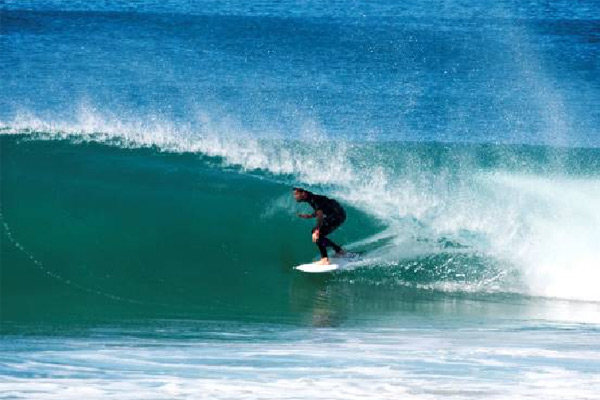 August 29 - September 5, 2011
The long and short of it; Josh Constable, World Longboard Champion honing his shortboard skills this week at his home break of Noosa Heads, Australia
---
Surfing Champions Trophy Grand Final
In pulsing, overhead conditions at Sultans today Australian Josh Kerr claimed Four Seasons Maldives Surfing Champions Trophy for the second year running.
Thruster Highlights
Four Seasons Maldives Surfing Champions Trophy thruster division highlights featuring Kai Lenny, Matt Wilkinson, Joel Parkinson, Josh Kerr and local wildcard Pele
Twin-Fin Highlights
Parko Twin Fin surfing in the Maldives at the Four Seasons Maldives Surfing Champions Trophy
Maldives Seaplane Surfing with Joel Parkinson, Kerzy, Wilko, Kai Lenny and Pele
Lay day adventures at the Four Seasons Maldives Surfing Champions Trophy 2019
Single Fin Highlights
In a rematch of the 2012 Pipeline Masters final, that served as Australian Joel Parkinson's world title coronation, Parkinson came up against lifelong friend and SCT defending champion, Josh Kerr who took the win.
Opening Ceremony Highlights
9th edition of Four Seasons Maldives Surfing Champions Trophy is back on!