Big wave champ Brad Gerlach to replace injured Tom Curren Four Seasons Maldives Surfing Champions Trophy 2015, August 3 – 9, 2015
With less than a week to go until the start of the Four Seasons Maldives Surfing Champions Trophy, 2006 Big Wave World Champion Brad 'The Gerr' Gerlach has joined the line up as a last minute replacement for Tom Curren, forced to withdraw due to a rib injury.
"I am honoured to compete in the Champions Trophy," said Gerlach, a newcomer to the contest. "I have been on Four Seasons Explorer three times before and loved the experience, not to mention the beautiful water and waves of the Maldives. There is no better live-aboard charter vessel in the world for surfing and it will be the ultimate base for a surfing event."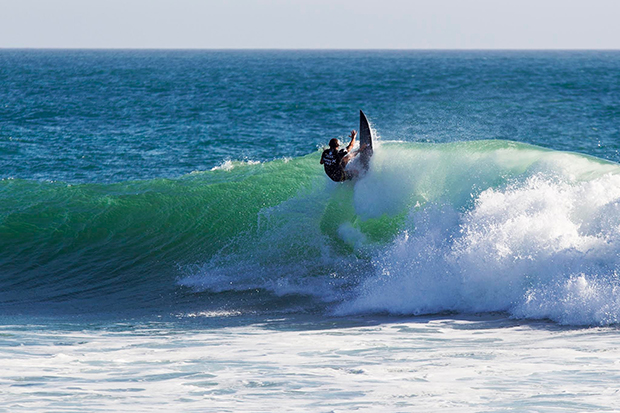 Gerlach joins an amazing line up of past and present WSL tour surfers for the fifth instalment of the boutique contest, including Sofia Mulanovich (PER), Neco Padaratz (BRA) Shane Dorian (HAW) Harley Inglebey (AUS) and iconic free surfer Dave Rastovich (AUS). "I am so excited about the surfers that I will be hanging with and competing against," continued Gerlach. "They are all lovely people that I have been fortunate enough to get to know over my 40 years of wave riding. 
It was 30 years ago this September that Gerlach exploded onto the international surf scene, when the then unknown 19-year-old first-year pro beat reigning two-time world champion, Tom Carroll, in the final of the Stubbies Pro International Surfing Tournament.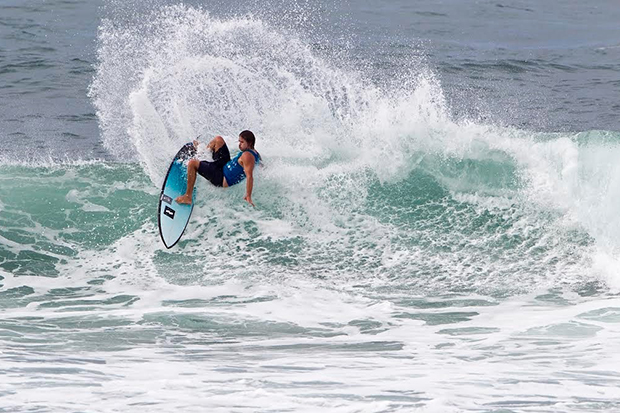 Making it to number two in the world in 1991 and taking out the 2006 Big Wave World Championship (with a massive 68-foot beast at Todos Santos, Mexico), he is renowned for his flamboyance and competitiveness – traits he is looking forward to showcasing against his old rivals. 
"I can't help but think about the competitive animal that lies within all of us," concluded Gerlach. "That is something that makes this more than just a surf trip. I am fired up." 
The Four Seasons Maldives Surfing Champions Trophy kicks off on August 3, 2015.
The Surfing Champions Trophy is organised in conjunction with luxury surf pioneers, Tropicsurf. The all-inclusive Group Surf & Stay Package (available for a min. booking of four rooms for five or seven nights), includes competition day passes, full board and transfers, five or seven days' surfing with Tropicsurf's expert guides, plus the chance to rub shoulders with the Champions Trophy contestants in Kuda Huraa's award-winning surrounds. Rates start from US$7,310 per room for a five-night package and US$8,980 per room for a seven-night package in a Beach Pavilion with Pool (subject to 23.2% combined service charge and GST.) Four Seasons Explorer VIP passes are available for guests to enjoy the action as it unfurls.
---
Surfing Champions Trophy Grand Final
In pulsing, overhead conditions at Sultans today Australian Josh Kerr claimed Four Seasons Maldives Surfing Champions Trophy for the second year running.
Thruster Highlights
Four Seasons Maldives Surfing Champions Trophy thruster division highlights featuring Kai Lenny, Matt Wilkinson, Joel Parkinson, Josh Kerr and local wildcard Pele
Twin-Fin Highlights
Parko Twin Fin surfing in the Maldives at the Four Seasons Maldives Surfing Champions Trophy
Maldives Seaplane Surfing with Joel Parkinson, Kerzy, Wilko, Kai Lenny and Pele
Lay day adventures at the Four Seasons Maldives Surfing Champions Trophy 2019
Single Fin Highlights
In a rematch of the 2012 Pipeline Masters final, that served as Australian Joel Parkinson's world title coronation, Parkinson came up against lifelong friend and SCT defending champion, Josh Kerr who took the win.
Opening Ceremony Highlights
9th edition of Four Seasons Maldives Surfing Champions Trophy is back on!