Day 1. A luxury lay day
Six of the world's most iconic surfers - who have all shaped the sport to what it is today - made the most of the idyllic conditions on Kuda Huraa in the Maldives as they prepared for inaugural Four Seasons Surfing Champions Trophy.
Competition is likely to commence tomorrow morning with the Single Fin division and 1999 world champion Mark Occhilupo (Aus) wasted no time in getting amongst the fun waves at Sultans and re-introducing himself to the old school of single fin surfing.
"It was strange at first", said Occhilupo.
"I haven't surfed on a single fin board in years but then it was so much fun, I really enjoyed it after the first couple of waves and the break was great too," he added.
Occy was back in the groove before his opponents of Damien Hardman (Aus), Nat Young (Aus), Josh Constable (Aus) and Mark Richards (Aus) had finished their ala-carte buffet breakfast at the Reef Club overlooking the aqua waters of the Indian Ocean.
But it wasn't long before the other world champions were also out carving up the fun breaks surrounding Kuda Huraa and serving notice that the competitive spirit still runs deep in all of them.
Seven times world champion Layne Beachley (Aus) was a late arrival to the tropical atoll but left no doubt that she is here to give the men a run for the $25,000 prize purse.  The Sydney surfer was kicking back with husband and INXS base player Kirk Pengilly after flying in from Australia today.
Snorkeling, boating and five star living were also on the agenda today in what can only be described as a perfect day in paradise.
The world's most luxurious surfing event conceived in conjunction with Tropicsurf will pit six world champions across three divisions of Single Fin, Twin Fin and Thruster over the next week.
The event will be run from the state of the art Four Seasons Explorer catamaran.
An official call will be made at 8am tomorrow morning as to whether day one of competition will be staged.
Four Seasons Resorts Maldives wish to thank its kind co-sponsors of the 2011 Surfing Champions Trophy; HSBC, Billabong, Wataniya Telecom Maldives, Surfing World and Singapore Airlines.
For media enquiries or high-resolution image requests, please contact:
Juliana Ang
Director of Public Relations
Four Seasons Resorts Maldives
Four Seasons Explorer
Tel : (65) 6514 8281
Fax : (65) 6835 9839

Email : Juliana.ang@fourseasons.com
Web : www.fourseasons.com/maldives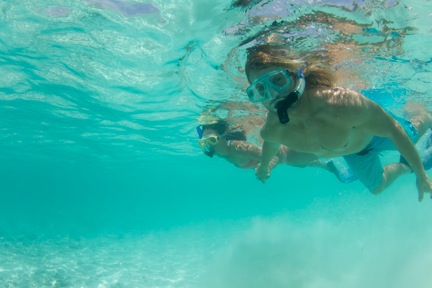 Above: Occy and his wife Mae enjoy paradise Four Seasons style. Click here for the day's gallery
---
Surfing Champions Trophy Grand Final
In pulsing, overhead conditions at Sultans today Australian Josh Kerr claimed Four Seasons Maldives Surfing Champions Trophy for the second year running.
Thruster Highlights
Four Seasons Maldives Surfing Champions Trophy thruster division highlights featuring Kai Lenny, Matt Wilkinson, Joel Parkinson, Josh Kerr and local wildcard Pele
Twin-Fin Highlights
Parko Twin Fin surfing in the Maldives at the Four Seasons Maldives Surfing Champions Trophy
Maldives Seaplane Surfing with Joel Parkinson, Kerzy, Wilko, Kai Lenny and Pele
Lay day adventures at the Four Seasons Maldives Surfing Champions Trophy 2019
Single Fin Highlights
In a rematch of the 2012 Pipeline Masters final, that served as Australian Joel Parkinson's world title coronation, Parkinson came up against lifelong friend and SCT defending champion, Josh Kerr who took the win.
Opening Ceremony Highlights
9th edition of Four Seasons Maldives Surfing Champions Trophy is back on!